Car Accidents, Uninsured Drivers, and Underinsured Drivers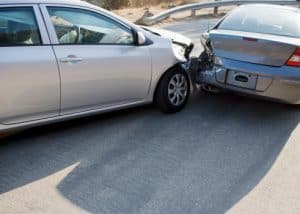 Car accidents, sadly, happen everywhere – and big cities like Chicago see a lot of them. That's why we're all supposed to carry car insurance on our vehicles. Some drivers have less auto insurance than other drivers do, or some people drive without insurance altogether. When you get into a crash with an underinsured or uninsured motorist, you may have some difficulties if you bring a claim for damages.
What should you do if you are in a car accident with an uninsured driver or an underinsured driver?
You should treat a vehicle crash with an uninsured or underinsured driver like any other accident. First, you should call the police and get a record of what happened. The police can arrest the uninsured driver or give him or her a citation, if the driver is still at the scene. In cases of hit-and-run (a far more common reality), you will still need the official police report to make a claim with your own insurance company. In order to improve your case, you also should get the names, license plate numbers, contact information, etc. of all witnesses present at the scene, and preserve the evidence of the wreck via photographing and/or recording the site, your vehicle damage, your injuries, and the like.
Next, you should report the crash to your insurance provider. Find out what your deductible is for accidents (if you don't know), and ask them to send you a list of approved mechanics. You want to get as many estimates as you can, though – from your own mechanic and from their list. If the numbers are all within a similar range, you should be fine. If, however, their approved mechanics' estimate vary wildly from your own mechanic's estimate, you should contact an attorney right away.
If you have been injured, you want to seek medical treatment right away. Even if you think your injuries are minor, you may experience more severe symptoms later. You want your medical records on file in case you need to make a claim.
Who pays for damages in a crash with an uninsured or underinsured driver?
Unlike collisions with injured drivers, your insurance will likely to have to pay out for damages, even if the car accident is not your fault.  Therefore, you should add an uninsured motorist part to your insurance policy. This can protect you in case you are in a crash. You still can sue the other driver (provided you know who he or she is), but it may not be in your best interest to do so.
What you should know about car crashes involving the uninsured in Chicago
A 2014 Insurance Research Center report found that in 2012, roughly 12.6 percent of drivers in America had no insurance, and that in a state-by-state comparison, Illinois fell just above the national average: we were in the 20th spot, with 13.3% uninsured drivers on our roads at any time. You also should care about these numbers because you have to pay more when you are in an accident with uninsured drivers and underinsured drivers than you do when you are in an accident with insured drivers.
If you sustained an injury or property damage in a car accident with an uninsured or underinsured driver, you're going to need some help seeking compensation, especially if you don't have additional coverage. The Chicago car crash lawyers of Gainsberg Law, P.C. can help. Please call 312-600-9585 or fill out our contact form to learn more.
Related Articles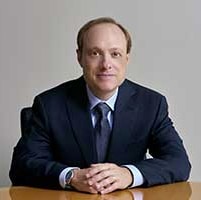 Neal S. Gainsberg has spent the last 20 years fighting to protect the rights of the injured in Chicago and throughout Illinois. From consumer rights and bankruptcy to catastrophic injuries and wrongful death, Mr. Gainsberg stands up to large corporations, insurance companies, creditors and hospital administrators to ensure that his clients' futures are safe and secure. Learn More