Deadly Hit-and-Run in the South Side Makes Us Nervous for July 4th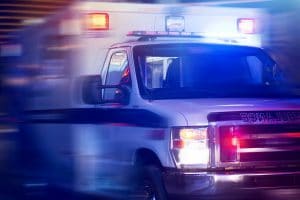 Another South Side hit-and-run has left one dead, and left two children without a mother. This time, the crash occurred happened in the 3900-block of S. State Street at about 1:00am on Sunday morning. The family was on its way home from a Juneteenth celebration.
Per ABC 7 News, "Two unidentified men were traveling southbound on State Street in a burgundy Chevy Malibu when they crashed into a black sedan that was traveling eastbound on 39th Street before running from the scene, according to police. Police also said the Malibu has been reported stolen."
According to our count, this is the 6th hit-and-run since December 2020. That means six families at least are either grieving the loss of a loved one, or dealing with the fallout of their injuries. In this latest tragedy, a 12-year-old boy was thrown from the window. A 7-month-old baby boy had to go to the hospital, too. One more family is devastated, and we are left to mourn.
We are also left nervous about what the upcoming weeks will bring. We are well into the 100 Deadliest Days, and July 4th is, on average, the deadliest day of the year (July 4th weekend is the third deadliest holiday weekend). We have some reservations about this year, specifically.
There will be more parties than last year
Last year, July 4 fell on a Saturday, but it also fell during the height of a global pandemic. As such, fewer people held or attended parties. This year, the number of parties will certainly increase, especially now that mask mandates have been lifted for vaccinated people. This will likely increase the chances of people driving late at night, as well as driving while under the influence of alcohol. Drunk driving accounts for almost 40% of all accidents during the July 4th weekend.
There will be more traveling this year
People are itching to get away, and that means the tourists are coming back. There are a number of events planned for the holiday weekend, including fireworks displays, parades, and community events. Having so many pedestrians gathered in parts of the city automatically increases the risk of a collision, but that risk may be heightened by travelers who don't know our rules of the road.
Drivers are learning bad habits
With so many open roads for the last year, a lot of drivers have learned some very bad habits. They speed, they drive drunk, and they text while they drive. In the early, eerily quiet days of pandemic driving, these habits were risky but not necessarily fatal – until, of course, they were. Add dangerous drivers to increased numbers of people out and about, and we're looking at catastrophe.
Hit-and-runs are increasing in general
We have talked over and over about the increasing numbers of hit-and-runs. Chicago is not alone in this, by the way; police departments in major cities in Florida and Pennsylvania are reporting the same trend, to name but two. We also know that hit-and-run crashes are rarely solved in Chicago, which means that this holiday weekend could result in fatal crashes that are never closed.
In short, we are anxious about July 4th weekend. We cannot protect every person from being a victim of a hit-and-run, but we can offer a few pieces of advice:
Check both ways before you cross any street, even if you have the right of way.
If possible, travel while it is still light outside. The number of hit-and-runs increases at night, when it is more difficult to see others on the road – and less likely there will be witnesses to the collision.
If you a drunk, call a sober driver. Don't get behind the wheel of a car.
If you witness a hit-and-run, call the police and report it.
And if you are hurt in a hit-and-run crash, call us. We will do everything within our power to help you get justice. If the driver is never found, we can help you file a claim through your UM/UIM insurance, so that at least you can get some relief from your expenses. To schedule a free consultation with a Chicago hit-and-run attorney, call Gainsberg Law at 312.600.9585, or fill out our contact form.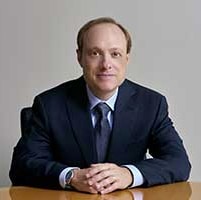 Neal S. Gainsberg has spent the last 20 years fighting to protect the rights of the injured in Chicago and throughout Illinois. From consumer rights and bankruptcy to catastrophic injuries and wrongful death, Mr. Gainsberg stands up to large corporations, insurance companies, creditors and hospital administrators to ensure that his clients' futures are safe and secure. Learn More