Grieving Family Offers $5,000 Reward for Information about Hit-and-Run Driver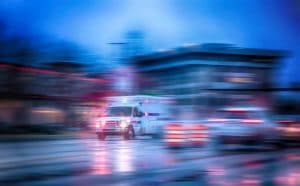 Another Chicago family has been broken because of a hit-and-run driver. Early yesterday morning, a black Chrysler 300 going west in the 300-block of South Western Avenue hit a double-parked Toyota (and several other cars, according to ABC 7), before the driver exited the car and took off. Ahmaya Miles was with her 1-year-old daughter in the front seat of that car when it was hit. The child died at Stroger Hospital as a result of the injuries.
Per ABC 7, Chicago philanthropist Early Walker announced a $5,000 reward Thursday afternoon for information concerning the person responsible for killing [the baby]. Walker also said his organization will be covering the family's funeral expenses for baby Harris."
We have reached the peak of tragedy with hit-and-run cases
This is the fifth hit-and-run blog we will publish since December 2020. It is the second we will publish in May. It is the third where someone has died. The number of hit-and-run cases just keeps increasing, and people keep dying, and it's getting harder and harder to keep track of how many victims there are.
Our newspapers and TV reports are filled with stories of deadly hit-and-run crashes, and we are heartbroken and a little frightened that Chicago residents – or, perhaps worse, Chicago law enforcement – may be inured to just how awful these wrecks are.
Because make no mistake: hit-and-run collisions are among the worst there are. It's not because the injuries can be severe (though they can; they are often deadly), or because it shows cowardice on behalf of the driver. It's because they are so infrequently solved, which means the victims never truly get justice for their harm.
Hit-and-runs hurt communities in the short and long term
A hit-and-run crash is a crime. It contributes to the overall solve rate of police. Communities with unsafe roads and high numbers of unsolved crimes are often pushed aside by local, state, and federal government agencies, who have the money to actually help improve road safety. Tourists stop coming so we lose valuable income. Too often, it falls to grassroots and non-profit organizations to actually rebuild a community and get it the help it needs.
That is why we HAVE to get this hit-and-run issue under control in Chicago. We cannot continue this way. And we cannot let the death of a toddler go unsolved. So, we urge you to please contact the police if you know anything about Thursday night's crash. We also urge you to check out the good work of Mr. Early Walker, if you're not already familiar with him. Chicago is lucky to have him on our side.
And as always, if you or a loved one was hurt in a hit-and-run, remember that you can use your UM/UIM insurance to help you with the costs. You can also use your MedPay to help with medical bills and expenses. When the hit-and-run driver is found, you can file a claim for damages against him or her, but you do have options even if the driver is never discovered.
Gainsberg Law is dedicated to helping keep Chicago's streets safe. If you need an injury lawyer, call us today at 312-600-9585 or fill out our contact form and schedule an initial consultation today.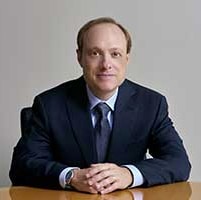 Neal S. Gainsberg has spent the last 20 years fighting to protect the rights of the injured in Chicago and throughout Illinois. From consumer rights and bankruptcy to catastrophic injuries and wrongful death, Mr. Gainsberg stands up to large corporations, insurance companies, creditors and hospital administrators to ensure that his clients' futures are safe and secure. Learn More