Recent Crashes Point Out Safety Issues with Chicago Roads
A number of recent accidents here in Chicago highlight the dangers of both negligent motorists and traffic conditions in the city. With over two million residents, it shouldn't come as a surprise that our streets and roads are crowded, but the number of crashes and collisions continue increasing every year, which means more motorists, passengers, cyclists, and pedestrians suffer serious or fatal injuries.
A West Englewood crash took one life and injured four others on November 8 in the 7400 block of South Ashland Avenue, reports ABC 7 Eyewitness News. A U-Haul running a red light struck a Chevy Avalanche, critically injuring the drivers of both vehicles, passengers in both vehicles, and killing a passenger in the U-Haul. As of the date of the accident, authorities had not issued any citations.
Just a week earlier, a cyclist was struck and killed by a driver at Grand Avenue near DuSable Lake Shore Drive. Although the driver had a green light at the time of the accident, the cyclist's family and friends are calling for an investigation into dangerous intersections in the area. Says bicycle advocate Christina Whitehouse of the group Bike Lane Uprising, "It's very difficult to make it out as a bike route. You have speeding traffic that's trying to get on Lake Shore Drive. It's a known problem."
How dangerous are Chicago's roads?
It's no secret that Chicago's highways and roads are crowded. In fact, our city has some of the worst traffic in the nation. INRIX, a traffic data management company, notes that Chicago is the second-most congested in the country, with the average commuter losing 145 hours and $2,146 per year sitting in traffic.
According to the Illinois Department of Transportation (DOT), Cook County has seen 353 fatal car accidents so far in 2021, and the year isn't over yet. In 2020, there were 371 fatalities, a jump up from the 295 in 2019. Overall in the state, the vast majority of deadly accidents occurred on city streets.
The Illinois DOT's fatalities by road class breaks down as follows:
Interstates: 173
State-US routes: 276
City streets: 439
County-township: 168
INRIX also performed an updated analysis of Chicago's most dangerous streets and interstates. (You can check out our previous blog about Chicago's worst intersections here.) Their list of the most dangerous roadways include:
I-90, with 761 collisions
I-94, with 694 collisions
I-80, with 640 collisions
I-55, with 458 collisions
I-294, with 390 collisions
I-57, with 203 collisions
I-355, with 136 collisions
Regarding how the company captures its data: "INRIX captures navigationally impeding collisions and safety-related events on the majority of highly trafficked roads, intersections and corridors in our coverage areas. INRIX does not collect all collisions and events, nor does it collect collision severity, and is best viewed as a large sample of incidents used for identifying collision trends over time."
How can Chicago make the roads safer for everyone?
Chicago's Vision Zero plan is part of a nationwide effort to reduce traffic fatalities implemented by former mayor Rahm Emanuel. It states, "We all have the right to walk, bike, take public transit, and drive on streets that are safe for everyone, regardless of who we are or where we live."
Vision Zero's goals include:
Approaching death and serious injury from traffic crashes as a public health issue.
Designing streets so that speeds are safe for all users of the roadway.
Leading by example on vehicle safety equipment and driver training.
Policing traffic laws fairly, focusing on education and the dangerous driving behaviors that cause most severe crashes.
Committing to equitable investment.
Seeking additional local, state and federal funding to accelerate infrastructure investments that improve traffic safety.
The program aims to invest more in areas that experience a higher rate of crashes with significant injury or fatalities. These communities include Belmont-Cragin, Near West Side, Austin, Near Northwest Side, West Side, Downtown, Englewood, and Washington Park. For example, the report notes, "Chicago Avenue in the Austin High Crash Area is both a High Crash Corridor and a Retail Thrive Zone. CDOT and DPD will work together to bring more improvements to the corridor, like an improved crossing for people walking."
If you or a loved one are injured in a Chicago car accident – whether as a driver, passenger, cyclist, or pedestrian – talk to the attorneys at Gainsberg Law today. We can help you file a claim and work to secure compensation for your injuries and losses. Simply call our office at 312-600-9585 or complete our contact form to schedule a consultation.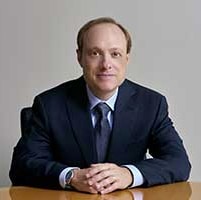 Neal S. Gainsberg has spent the last 20 years fighting to protect the rights of the injured in Chicago and throughout Illinois. From consumer rights and bankruptcy to catastrophic injuries and wrongful death, Mr. Gainsberg stands up to large corporations, insurance companies, creditors and hospital administrators to ensure that his clients' futures are safe and secure. Learn More