A 37-Year-Old Woman Was Killed in a Hit-and-Run. Let's Get Her Justice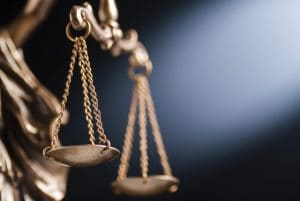 This weekend, a woman named Angel Thomas crossed the street in the 4300 block of West Jackson Boulevard. She was planning on visiting a friend in some free time she had before a party to celebrate her daughter's 14th birthday; she was planning a surprise party. Her brother was right behind her.
As she went to enter her car, a blue Range Rover drove by and struck Angel before fleeing the scene.
"Her body went from one end of the street all the way to the next," her sister told ABC 7. There was debris all over the road.
The perpetrators hopped out of the car before getting back in and driving away, a witness told WFMZ News.
Community activist Andrew Holmes knocked on doors, News 5 Chicago reported, trying to find witnesses. "We need answers," he said.
And they do. Angel's three children, her siblings, her parents, her friends and neighbors – they DO deserve answers. They deserve a chance at real justice for their unspeakable loss.
Chicago PD's Major Accidents Unit is investigating the case. Surveillance video managed to catch the driver speeding down the road as well as the moment of impact. Police, family members, and the community are begging the driver to come forward so they could have some closure.
And now, we are asking, too. If you have ANY information about the people whose actions killed Angel Thomas, please come forward and share it by calling 3-1-1.
The Thomas family deserves justice
Over the course of the last few years, we have been documenting the steady increase in hit-and-run crashes in Chicago. In the best case scenarios, the victims survive. But in many cases, the worst comes to pass and someone dies: men, women and children, cancer survivors and holiday revelers and community members.
We know that most hit-and-runs are never solved. We know the stats and the data, and that people don't come forward because they don't want to be charged with a felony crime or with aiding and abetting. We know that police don't always have surveillance video to help them bring the perpetrators to justice.
But while hit-and-runs may not be as "sexy" as murders or as common as drug overdoses, they are a scourge in our city and to quote Arthur Miller, attention must be paid. Chicago is our home. It's where we work, shop, eat, and sleep, and we spend time with loved ones.
It is also where we fight for justice every single day for the injured and the voiceless. We have built our lives on the belief that all people are entitled to their day in court. But hit-and-runs make it impossible to live in a just society, because they can leave victims and their families with little-to-no recourse.
For example, uninsured/underinsured motorist coverage would provide coverage and benefits for a death caused by a hit and run driver. So, if a fatal hit-and-run victim owned a vehicle (or lived with a family member who did) that had UM/UIM coverage, at least the family can get some assistance with the funeral and burial bills. But if they didn't, and the hit and run driver cannot be located, the family may not be able to obtain compensation unless there's a crime victim fund they can access. Families are made to suffer twice: first, with the grief and loss they feel, and then again when the bills come due. It simply isn't fair.
Angel Thomas's children, siblings, and parents deserve justice. All victims of hit-and-runs do. If you know anything about what happened, please call 3-1-1 and report it.
Gainsberg Law will continue to fight for a better, safer Chicago for all of us. If you have questions about hit-and-runs, we will do our very best to answer them for you. If you need help, please call 312-600-9585 or fill out our contact form. Proudly serving the good people of Chicago and the surrounding areas.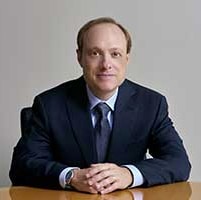 Neal S. Gainsberg has spent the last 20 years fighting to protect the rights of the injured in Chicago and throughout Illinois. From consumer rights and bankruptcy to catastrophic injuries and wrongful death, Mr. Gainsberg stands up to large corporations, insurance companies, creditors and hospital administrators to ensure that his clients' futures are safe and secure. Learn More