Practical Liability and Property Damage Issues in Hit-and-Run Accidents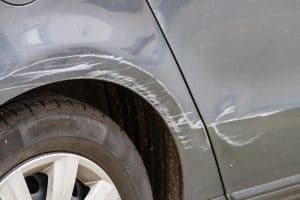 Hit-and-run crashes are unconscionable. They should never happen. Drivers on the federal, state, city, and local roads owe a duty to all other drivers and pedestrians to drive safely. With so many cars on the roads, accidents are a statistical certainty; what's not understandable is for a driver to hit another person or car and then drive off. If a driver hits you, they legally must stop and render assistance if anyone is hurt or there is any property damage.
But in Chicago, that doesn't happen all that often, as we all know. CBS Chicago reported on July 19, 2021, that a 63-year-old woman was tragically killed in by a hit-and-run driver in suburban Lincolnwood. According to CBS 2, the crash occurred around 9:05 pm on Touhy Avenue between McCormick Boulevard and Town Center Drive. The woman was taken to a local hospital in critical condition. She was pronounced dead shortly afterward.
Based on the evidence as of the date of the report, the police believe the driver was operating a 2019 or 2020 Hyundai Santa Fe. The police haven't made the identity of the victim known yet. They're waiting to inform the victim's family first.
We've written numerous articles about hit-and-runs in Chicago, including articles about the rising numbers of hit-and-run cases in Illinois, the lives those crashes take and the injuries they cause, and what we must do – as drivers, as a community, as a city – to finally put an end to these types of collisions. We have begged and pleaded for change in the city.
That's a larger-scale problem, we know. So today, we want to look at the practical side of hit-and-run accidents in Chicago: what they are, what insurance can do to help you, what your options are if a loved one dies, and what to expect if the police catch the driver.
What is a hit-and-run?
Hit-and-run accidents are ones where a car or truck hits another vehicle or person, and then leaves the scene of the accident. Hit-and-run cases include rear-end crashes, broadside accidents, sideswipes, head-on collisions, and other types of crashes. They happen during the day and at night, in rural areas and urban areas, and to drivers, pedestrians, and cyclists of all ages.
How can UM/UIM insurance help in a Chicago hit-and-run?
In many hit-and-run cases, the injury victims and the families of drivers killed by a hit-and-run driver recover damages from their own uninsured/underinsured motorist (UM/UIM) coverage. The UM/UIM insurance carrier then works to recover the amount it paid from the hit-and-run driver. Experienced Chicago hit-and-run drivers also work to recover any additional damages from the driver that were not covered by the UM/UIM policy.
The UM/UIM is often paid first because the identity of the hit-and-run driver isn't known. It can take months or years to identify the culprit. In the majority of cases, the identity of the hit-and-run driver is never known.
Chicago drivers are required to carry liability insurance including $25,000 in bodily insurance for each victim and $50,000 for each accident. Car owners should purchase as much UM/UIM insurance as they can afford because even one night in a hospital can cost a fortune. Even minor injuries cause a lot of pain. Catastrophic injuries such as spinal cord damage and brain trauma change lives forever and require very expensive medical care. Wrongful death claims can be worth millions of dollars – sometimes, tens of millions of dollars. The more insurance you have, the more you can claim. For example, our attorneys were able to recover a $250,000 settlement through uninsured motorist coverage on behalf of a bicyclist injured in a hit-and-run accident, because the cyclist had a robust UM/UIM policy.
Your UM/UIM insurance carrier should pay for you medical bills, pain and suffering, and income loss (or wrongful death damages) – even when the identity of the person who struck you is not known.
What about my property damage?
If you wake up one morning and find that your car has been hit, you can still make a claim for property damage alone. That claim will go through your collision or through your uninsured motorist property damage insurance coverage (UMPDI) if you chose to purchase that kind of coverage. Generally speaking, you won't need an attorney to help with a property damage-only claim; you'll just need some photos of the damage to your car and the help of a trusted mechanic, but if things get out a line, call us; we may be able to help.
How the criminal case affects your civil recovery
If the identity of the hit-and-run driver is discovered, the criminal case against the driver usually proceeds before your civil case. There are several reasons why the criminal case is tried first:
Defendants have a right to a speedy trial
The prosecution wants to hold irresponsible drivers accountable as quickly as possible so they serve any sentence and so their driver's license can be taken away
The standard of proof is stronger in a criminal case. In criminal cases, the prosecution must prove its case beyond a reasonable doubt. In civil cases, your lawyer has to prove fault by a preponderance of the evidence. This essentially means that if the hit-and-run driver is found criminally liable, he/she will almost certainly be found civilly liable, but it doesn't always work the other way around.
If there is a criminal conviction of the hit-and-run driver, then his/her insurance company will, generally, agree that the insured was liable. The discussion will then center around what damages the victim should receive.
Wrongful death claims in Chicago hit-and-run cases
If a loved one is tragically killed by a hit-and-run driver, the family of the victim has the right to file a wrongful death claim if the driver is caught. The personal representative of the decedent's estate files the case on behalf of the surviving spouse, children, and other eligible relatives. For example, other eligible relatives include parents of minor children who are tragically killed.
Wrongful death damages can never compensate you for the loss of a spouse, parent, child, or other relatives. Wrongful death damages do help families move forward while holding hit-and-run drivers accountable for the great harm they've caused.
The damages include the funeral and burial expenses, and the "pecuniary injuries resulting from such death, including damages for grief, sorrow, and mental suffering." Damages include the loss of financial support due to the death, the loss of the educational support and guidance the decedent would have provided, and the loss of consortium of a spouse.
Hit-and-run accidents occur much too often. When they happen, you need experienced Chicago hit-and-run lawyers on your side. At Gainsberg Law, we've been fighting for car accident victims for 20 years. Call us today at 312.600.9585 or fill out our contact form to schedule an appointment if you were in a car crash or a loved one died in a car accident.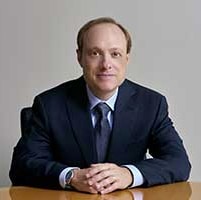 Neal S. Gainsberg has spent the last 20 years fighting to protect the rights of the injured in Chicago and throughout Illinois. From consumer rights and bankruptcy to catastrophic injuries and wrongful death, Mr. Gainsberg stands up to large corporations, insurance companies, creditors and hospital administrators to ensure that his clients' futures are safe and secure. Learn More