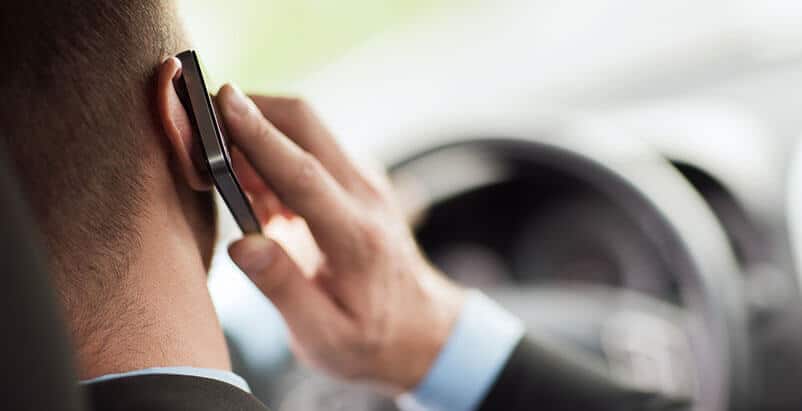 Seasoned Chicago Attorneys Protect Motorcylists From Distacted Drivers
Why motorcycle drivers are especially likely to be injured by distracted drivers in Illinois
According to a National Occupant Protection Use Survey, more than a half-million drivers use a cell phone or handle an electronic device at any daylight moment. Cell-phone use is just one of many ways a driver can be distracted. Drivers who are distracted fail to keep their eyes on the road, their hands on the steering wheel, and are not prepared for any traffic emergencies.
At Gainsberg Law, our compassionate Chicago motorcycle accident attorneys understand how deadly and dangerous distracted driving can be. Driver distraction can cause wrongful death, brain injury, broken bones, and many more serious medical problems. Our law firm has the experience to prove driver distraction occurred and the skills to hold distracted drivers liable in state and federal courts. We help you and your family obtain full and fair compensation for your injuries.
Types of driver distraction that can lead to a motorcycle accident
Our Chicago motorcycle accident lawyers understand that motorcycle operators and passengers are especially likely to be hurt when distraction occurs. Motorcycle riders have virtually no protection if an accident happens. Most car and truck drivers already pay little attention to motorcycles.
There are many ways drivers can become distracted, including:
Eating or drinking
Reading
Playing with the radio station
Talking on a phone
Texting while driving
Trying to read a map or looking at a GPS system
Watching a TV show
Combing or brushing one's hair
Drivers who need to perform any of the above tasks should do them before they get in the car, wait until their journey is finished, or pull off the side of the road and stop. What seem like simple, ordinary tasks can turn into deadly mistakes on the road, and motorcyclists are often the victims of these mistakes.
Why driver distraction leads to accidents
Just a momentary lapse in concentration or control can cause a motorcycle accident. Drivers who are distracted:
Fail to focus on the roadway. This makes it difficult to react to dangerous traffic conditions, fail to brake on time, or fail to steer out of trouble.
Fail to have control of the steering wheel. Vehicles going the speed limit on highways travel close to 90 feet in a second. An accident can happen in just a few feet. In the time it takes the driver to react to danger and then grab the steering wheel, a motorcycle rider can be killed.
Fail to be able to honk or brake in time. Operators who have their minds on a sandwich or a smartphone aren't ready to react in time to warn other drivers or to stop at a safe distance.
Illinois has enacted laws to regulate some of the electronic conduct that causes driver distraction. In Illinois:
Bus drivers cannot drive and use a handheld or even a hands-free cell phone.
Drivers under 18 cannot use handheld or hands-free cell phones while driving.
Every driver must stop cell-phone use when in a construction zone or school zone.
If you believe your accident was caused by a distracted driver, our Chicago motorcycle accident attorneys can help you prove liability.
Types of Cases We Handle
Our attorneys handle a variety of cases, including:
Compassionate help from Chicago motorcycle accident lawyers
At Gainsberg Law, our skilled Chicago motorcycle crash attorneys hold drivers accountable when they put convenience ahead of safety. We have the experience to prove fault and to show drivers were distracted. Most importantly, we put the needs of our clients first. Call our office at 312-600-9585 or fill out our contact form to get answers to your questions.